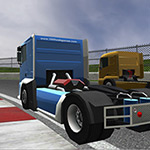 Experience the thrill of driving high speed race trucks through 9 challenging tracks in a realistic truck racing simulation.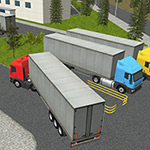 3D truck driving simulator with realistic physics. Drive the trailer truck through large city environment and park it.

In this mobile 3D car driving game you have to drive a car and compete with other racers.

Drive a pick-up truck and deliver various goods to the customers houses and avoid losing too much of the cargo.

Drive a big monster truck over various obstacles. Keep the monster truck balanced to make to the finish.

3D airplane flying game where you have to fly an airplane, win races, earn money and upgrade the airplane.

Drive a car through tough city streets and park it into marked parking space.