Truck Games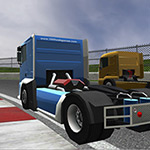 Experience the thrill of driving high speed race trucks through 9 challenging tracks in a realistic truck racing simulation.

Drive a pick-up truck and deliver various goods to the customers houses and avoid losing too much of the cargo.

Drive a big monster truck over various obstacles. Keep the monster truck balanced to make to the finish.